How are Road Machineries Streamlining Construction Processes and Boosting Efficiency?
Category: Uncategorized | 08 June 2023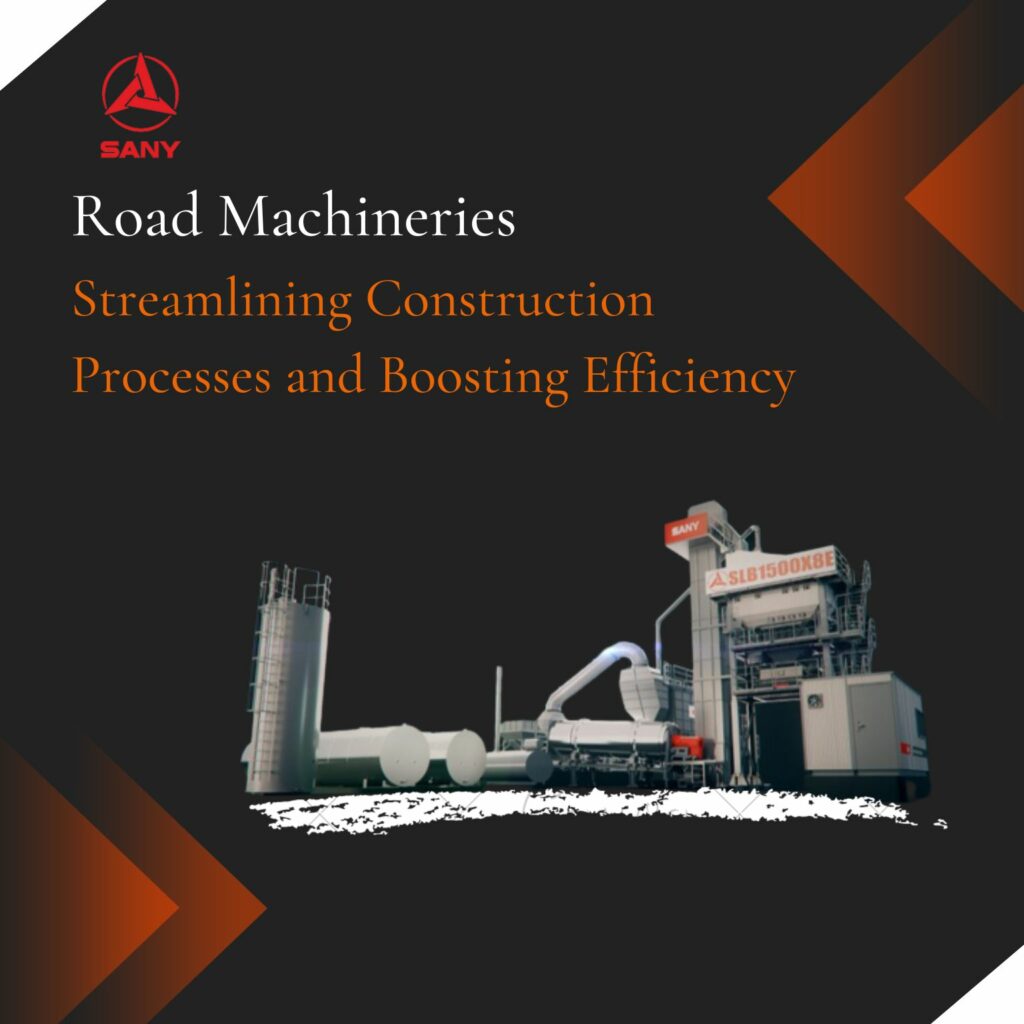 Connection from remote corners to megacities is based on the connectivity of roads. As India is becoming more connected, Indian roads are becoming better, which has led to the need for efficiency in road construction with the right equipment.
The roadways and highway sector is considered as most vibrant infrastructure, where a lot has been going on for quite a long time. For a long time, highways and roadways are growing in a sustainable manner in India. According to reports, the government has approved the launch of PMGSY Phase-III at an estimated cost of 802.50 million, for a stretch of 1.25-lakh km road, hence road machinery will be one of the crucial players in boosting the efficiency of road construction in India (2020-2021 reports).
When we think of road construction, the materials that strike our mind are asphalt, concrete, drums, and cranes, but road construction is not limited to these materials. One of the important parts of road construction is preparing the aggregates, or mixing the asphalt and concrete through various road construction equipment.
Types of Road Construction Equipment
Motor Grader:- Motor graders are heavy construction machines used for creating a flat and level surface on the ground. With their adjustable blade and precise control, they are ideal for preparing a base for road construction. The front moldboard of a motor grader plays a crucial role in shaping the road, as it can be angled and rotated to sculpt the surface before the final finishing.
Paver:- Asphalt pavers are currently high in need, as asphalt and bituminous materials are used over concrete for road construction. Paver helps in laying down the asphalt in the road for highway surfaces. These machines work by funnelling hot mix asphalt (HMA) to the rear machine, which can be laid down to road surfaces.
Asphalt Batching Plant:- An asphalt batching plant is a specialized manufacturing facility used to produce asphalt mixtures of varying compositions for use in road construction projects. It combines aggregates, filler materials, and bitumen in precise proportions to create a homogenous mixture that can be transported to construction sites and used immediately.
Milling Machine:- Cold milling machine helps in removing concrete and asphalt efficiently and quickly. In this process, the machine creates the right depth and level for paving new surfaces of uniform thickness. When roads are milled in layers, the milled material is quickly recovered according to mix type.
Benefits of Road Construction Equipment
Road construction equipment is needed whatever the involved work is. It can be repairing of patches on the road, recarpeting, or construction of new ones, the road equipment is necessary for enhancing the efficiency of work.
Some of the ways these machineries help in streamlining the construction process and boosting efficiency are-
Speeding up construction:
Asphalt paver, roller, asphalt mixing equipment, motor grader, and cold planer are some of the road construction equipment that boosts up the process which was traditionally done by labours. The machines are designed for superior performance, which effectively speeds up the construction duration. These machines can perform heavy-duty tasks that would otherwise take a long time to complete manually.
Enhancing accuracy
With the use of modern road machinery equipped with GPS technology, it is easier to achieve precision in construction. This is especially useful when working on projects requiring high accuracy levels such as road construction and pavement surfacing.
Improving safety:
Road machineries are designed to reduce the risk of accidents on construction sites. With the use of safety features such as backup cameras, alarms, and proximity sensors, the risk of accidents is greatly reduced, making the construction site safer for workers.
Reducing labour costs:
With the use of road machineries, fewer workers are needed to complete construction projects. This reduces labour costs, allowing construction companies to save money on their projects.
Saving time and resources:
Road machinery is designed to perform tasks quickly and efficiently, reducing the time required to complete construction projects. This also saves resources such as fuel, labour, and materials.
In a Nutshell
Road equipment and machinery are needed for pacing up the construction of roads. As India is strengthening its connections, fast road construction is helping in boosting the economy. In this, there is a need for innovative and technologically advanced machinery. One of the companies that are pioneering with its research and development unit in India is Sany India. Our road equipment machinery has NOSPIN differential technology, optimised weight distribution, an ergonomic cabin, a powerful engine, and reliable components that are appropriate for civil engineering and road construction.