Mini Excavators: Everything You Need To Know
Category: Excavators | 08 June 2023
The construction equipment market constitutes five main segments, i.e., earthmoving equipment, road construction equipment, concrete equipment, material handling equipment, and material processing equipment. Of this, the earthmoving equipment segment comprises over 60 percent of total market share of construction equipment. While there are many equipments that fall under the earthmoving equipment category like backhoe loaders, skid steer loaders, excavators etc., it is the mini excavators that deserve a special mention. This is because the mini excavator market in India is growing at a scorching pace. In fact, as per Research and Markets Report—Indian Mini Excavator Market Outlook 2020, "The mini excavator market in India has been growing at around 12.5 per cent during 2015-2019."This exponential growth of mini excavators is expected to continue in the future as well.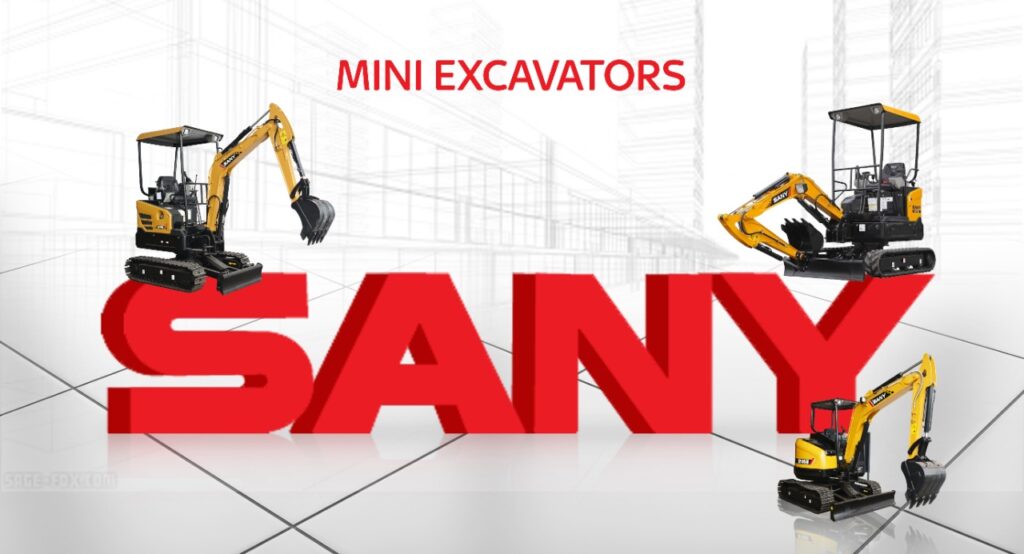 Decoding mini excavators - Real estate, infrastructure, urban development, general construction, and agriculture projects often involve digging work, backfilling, utility works like pipe and cable laying, and material movement at the jobsite where space is a major constraint. Here comes the importance of mini excavators. Mini excavators are compact, lightweight, portable, and tracked machines in the earthmoving equipment category. They generally come with a standard backfill blade and an independent boom swing. The arm-boom combination interfaces with a wide range of attachments. Generally, excavators less than 8T are considered mini excavators and are as efficient as small excavators
Mini excavators are of two types, i.e., ones with conventional tail swing and ones with zero tail swing. Both the mini excavator models offer a rear counterweight that stabilizes the excavator during operation and offsets added weight in the bucket. The difference is conventional tail swing model has a higher swing radius, provides great lift capabilities and bucket and arm breakout force. As for the zero tail swing mini excavator, it is efficient equipment that can easily operate in tight workspaces and can easily dig very close to the walls. That said, overall, mini excavators combine powerful performance with easy manoeuvrability.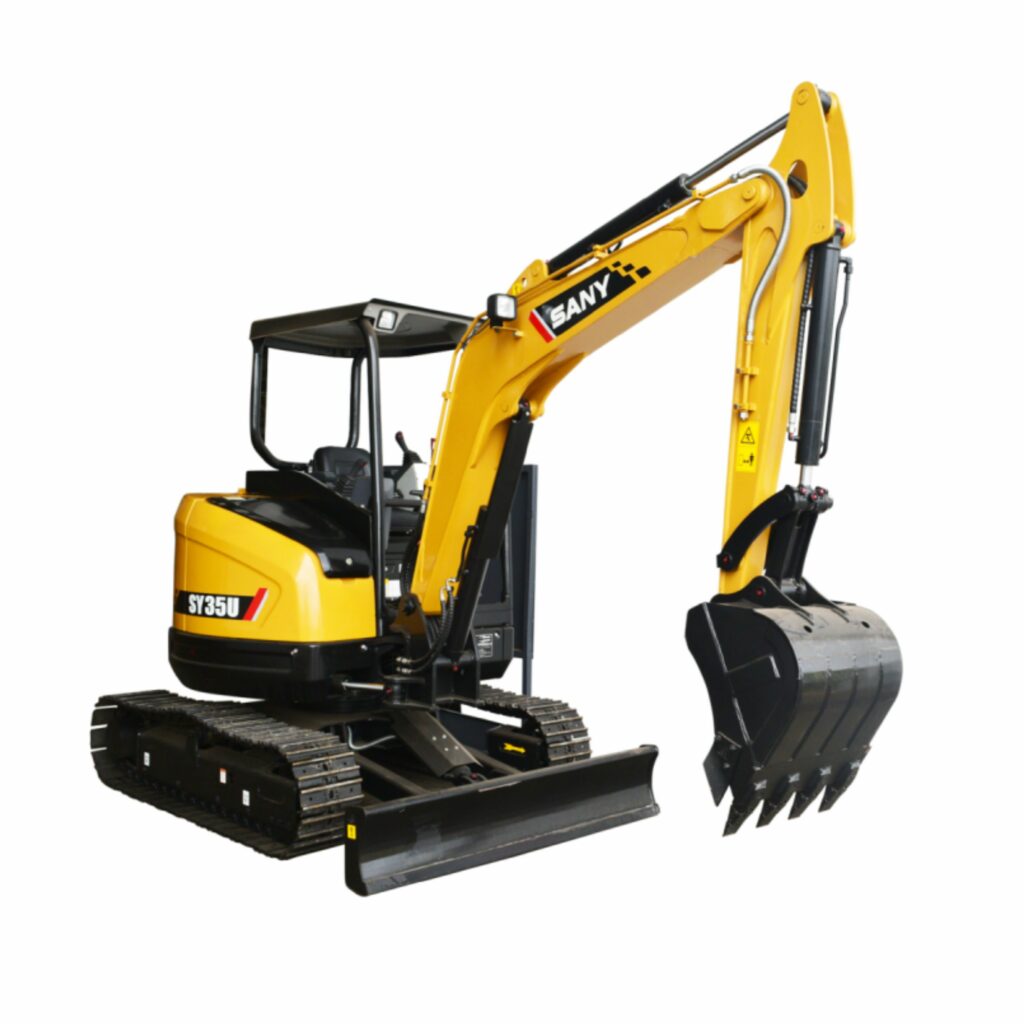 Major benefits offered by mini excavators
Works efficiently in confined spaces: Mini excavators can be a great option when space is a major constraint as they can move and operate easily in tight areas. Also, they can pass through small gates and work easily at crowded sites like indoor projects.
Puts an end to labour shortage issues: Mini excavators can reduce the need for costly manual labour at the jobsite and hence, help companies in overcoming the issue of manual labour shortage. Mini excavators can also speed up the work at the jobsite like digging the area by mini excavator can be much faster than employing manual labour for the same task. This way, the manual labour which is freed can be redeployed in more skilled jobs. Thus, mini excavator, as opposed to manual labour, can allow contractors to meet deadlines and complete work with minimal quality defects, thereby, increasing speed and accuracy and reducing the need for rework.
Offers lower operating cost: Mini excavators can save money in all areas of operation as compared to the big excavators. They can do the same work, i.e., digging, backfilling, loading, lifting and loading at a lower cost while delivering the same performance as large excavators. In fact, they are more fuel-efficient as the large excavators.
Easy to operate: Mini excavators are very operator-friendly, and one can easily learn as to how to operate a mini excavator, and this reduces the training cost and time of the contractors.
Easier to transport or shift: Mini excavators are smaller in size and thus, can be easily loaded on to a trailer or small carrier and transported through narrow passages. Hence, they can help in eliminating the expensive logistics cost involved with moving large excavators.
Offer multi-functionality and high productivity as compared to backhoe loaders:
Mini excavators offer a host of advantages over backhoe loaders. They are designed with the capability to make a 360-degree swing and have almost zero turning radius. The owning and operating cost associated with mini excavators is much lesser than backhoe loaders. Be it digging, trenching or filling job; mini excavators can perform all the tasks with speed and less fuel consumption. Further, mini excavators are highly versatile and can be fitted with various attachments to perform a multitude of jobs.
Demand drivers for mini excavators Given the various benefits offered by the mini excavators, they are the most sought-after equipment at the jobsite. Let's take a look at the major demand drivers for mini-excavators:
Increasing labour shortage and costly manual labour is one of the major demand drivers for the mini excavators. Further, increasing number of urban infrastructure development projects which involve demolition work, municipal cleaning work, utility pipe laying tasks, solid waste management work, gardening and landscaping work is also increasing the demand for mini excavators.
Real estate is another demand driver for mini excavators. Particularly, with projects such as Smart Cities Mission, Housing for All, by 2022 and many others, the real estate sector is giving a major boost to the mini excavator segment in the country.
Increased investments by the government in projects such as Swachh Bharat Abhiyan, highway and rural road development projects like Pradhan Mantri Gram Sadak Yojana (PMGSY), Atal Mission for Rejuvenation and Urban Transformation (AMRUT) scheme, Bharat Broadband Network Limited (BharatNet), is also increasing the demand of mini excavators drastically.
Mini excavators are also increasingly being used in special agricultural activities like coffee plantation, banana plantation, rubber plantation and crop residue cleaning work.
With increasing awareness about mini excavators, new applications are being discovered which are further expected to drive the demand for mini excavators.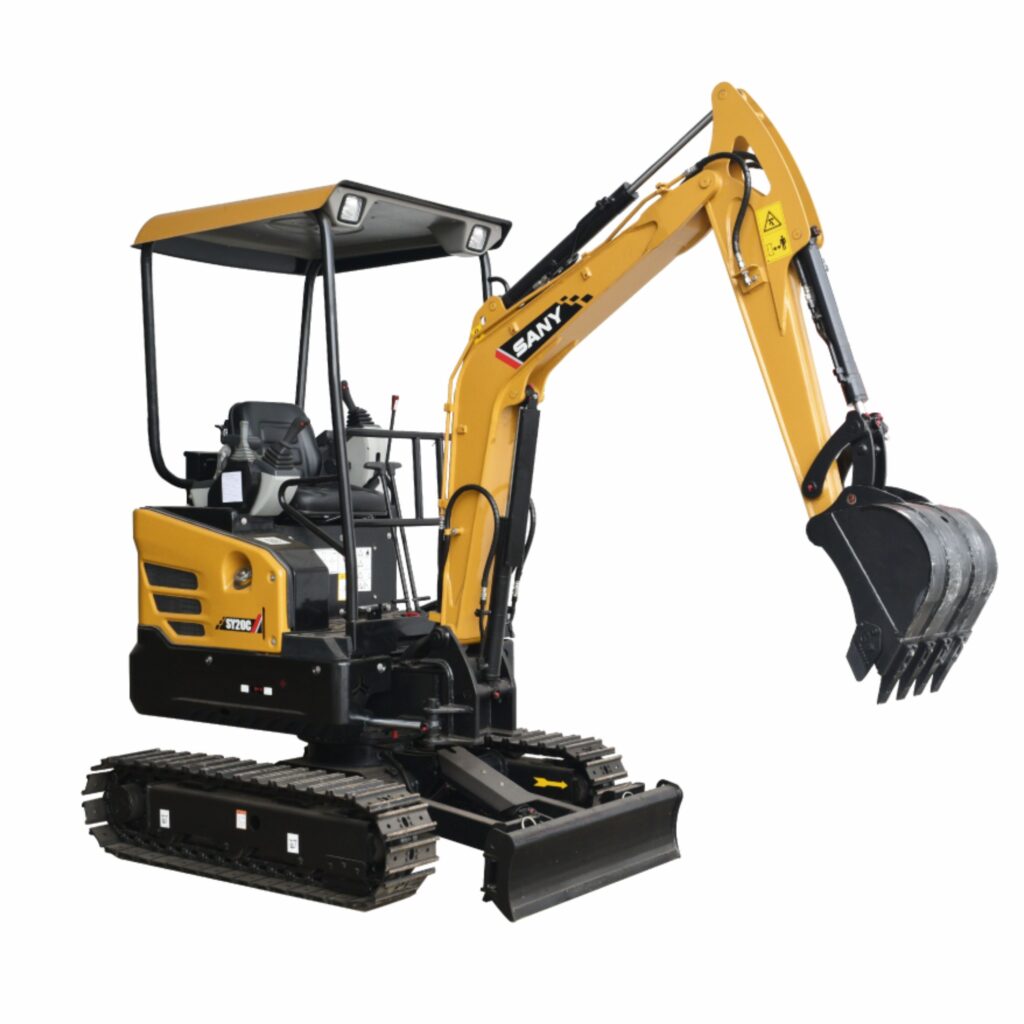 Given the increasing demand for mini excavators, there are many well-established companies in the country which are offering highly efficient and innovative mini excavators. One amongst them is the Sany Group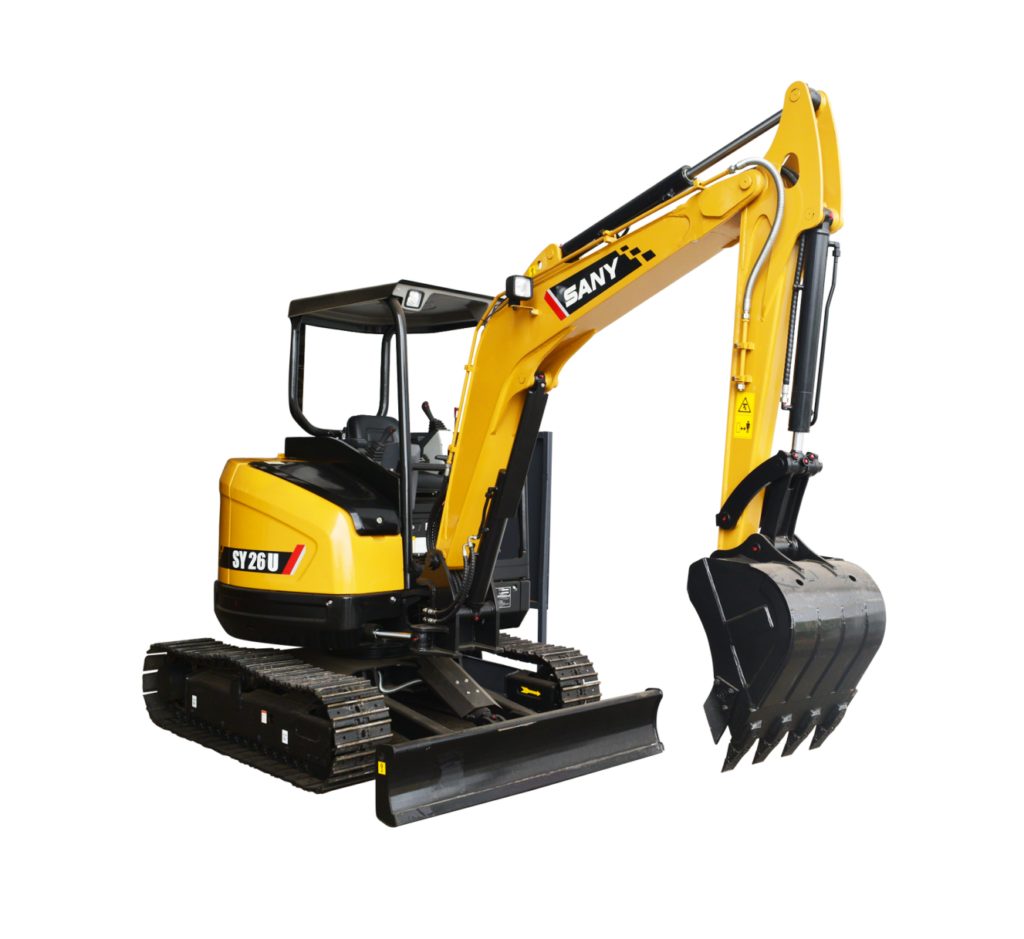 Advantages offered by Sany's mini excavators - Sany offers four mini excavator models, i.e., SY20C, SY27U, SY35U, and SY55U. The major features of Sany's mini excavators include removable canopy, deflectable boom, an option of rubber pads for working on the already made floor, digital display monitor for displaying information and change system parameters, robust undercarriage, and unique load sensing hydraulic system with pilot-controlled joysticks providing smooth operation and higher fuel efficiency. Sany's mini excavators are also equipped with maintenance records and a remote management system. Also, models SY26U, SY35U, and SY55U have zero tail swing which offers trouble-free manoeuvrability, especially in congested spaces because its rear overhang outside the tracks is eliminated whereas SY20C is a short tail swing model to compensate for reduced breakout forces. Sany's mini excavators also come with a host of attachments such as a rock breaker piping kit, trench bucket, auger, and standard bucket which increases its usability at the Jobsite. That said, Sany's mini excavators offer unmatched productivity at better fuel economy, which can help contractors to maximize their gains.
In a nutshell - With increasing real estate and construction projects, labour cost, need for mechanisation and customer awareness, the demand for mini excavators is increasing drastically. So, if as a contractor or construction company owner, you are looking to buy mini excavator to maximise your profit, efficiency and ease at the Jobsite, then Sany's mini excavators can definitely be your best bet.